Case study
Brand-Focused Ecommerce Experience
Osmo makes hydration and nutrition products that help athletes of every type feel and perform their best.
Visit Site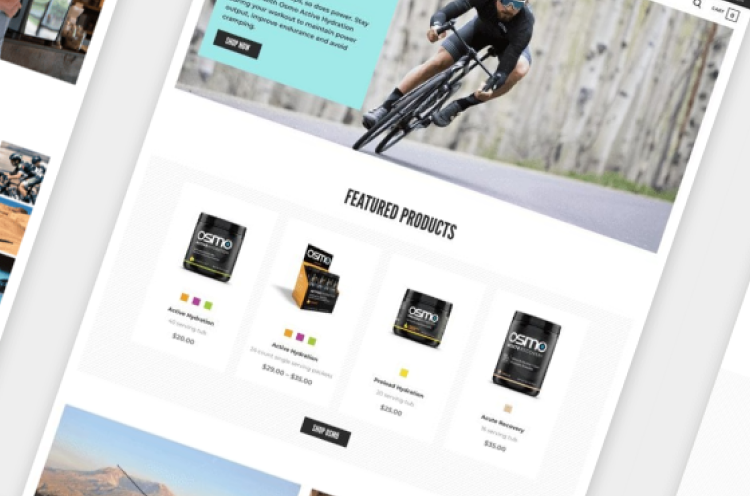 Our Role
Web + CMS Development
Store Finder via Leaflet
WooCommerce Integration
Challenge
Osmo is a leading brand in athletic hydration and nutrition. They had spent years developing their brand and formulating high-performance products, so when it was time to launch their eCommerce store, they wanted a company that would put the same time, energy, and research into their website that they did with their products. That's why they chose R/nd.
Solution
We built them a website that was just as high performing as their athletes, focused on advanced technical specifications and pixel-perfect design. The custom WordPress site we built integrated advanced WooCommerce configurations and put their brand front and center to help them increase sales and become champions in the sports nutrition field.
Website
When this leading nutritional brand needed a development partner to launch its eCommerce store they partnered with the best. Our custom WordPress integration used advanced WooCommerce configurations as well as the execution of pixel-perfect design.