Case study
Launching a new (and tasty)
Vodka Brand Website
From microsites to eCommerce Analytics, R\nd has partnered with GameDay Vodka to bring back the spirit of the game.
Give it a taste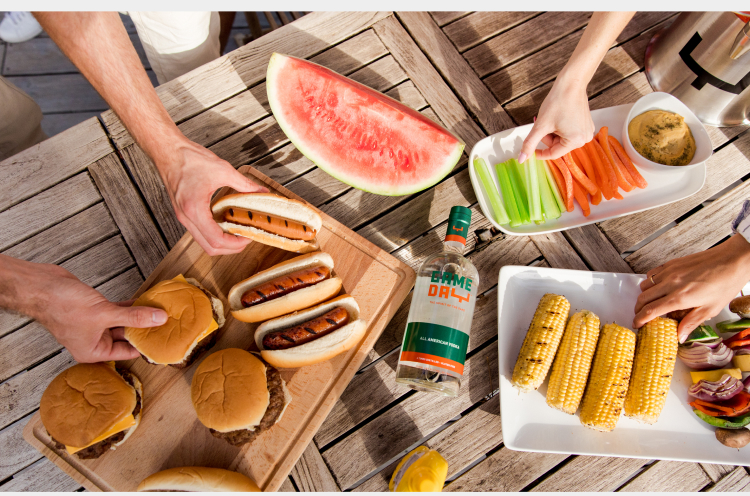 Our Results
WordPress Design and Development
SendInBlue Email Marketing API
Advanced eCommerce Analytics
Store Locator Integrations
SEO Optimized Digital Platforms
Social Media - UGC Integrations
Lighting Fast
4-Weeks
From Concept to Microsite
eCommerce
6.94%
Online Purchase Funnel Rate
The Challenge
When the clock is ticking down and the whistle is about to blow, every sports fan knows how important it is to give it your all and push for speed and accuracy. This is exactly what GameDay Vodka needed from us. They needed a partner who could take them to market fast - and who could guarantee a game-winning level of quality to this unique brand.
The Solution
Normally, we spend a lot of time upfront conducting marketing and competitor research, but we knew that GameDay Vodka needed us to hurry up and hit the field with no-huddle. From day one, we focused on rapid visual iterations based on a long-term product roadmap. With our extensive experience and success rate, we knew what would work.
We focused on quickly building their brand and website through robust social integration and email marketing, all backed by eCommerce analytics and marketing attribution. This way, after the quick launch, we could review the tape, see what worked and continue to improve our game to make sure GameDay Vodka continued to increase their returns.
Website
We rushed the field and brought their website from concept to launch in four weeks. We focused on a stark black and white design that reflected the clarity of both the GameDay Vodka brand and its taste. It also made the multi-colored branded bottles pop on-screen.
We used on-brand custom photography and subtle site interactivity to draw customers in and get them thirsty for a game-changing quality vodka. And we made sure that there were robust analytics so the company could continue to make their marketing calls off real-time numbers. This strategy led to a quick turnaround and a 6.94% increase in the online purchase funnel rate.