Case study
Home-plan Platform and
Custom Website Development
Bainbridge Design Group partnered with R\nd to bring this disruptive custom marketplace to the market.
Visit Site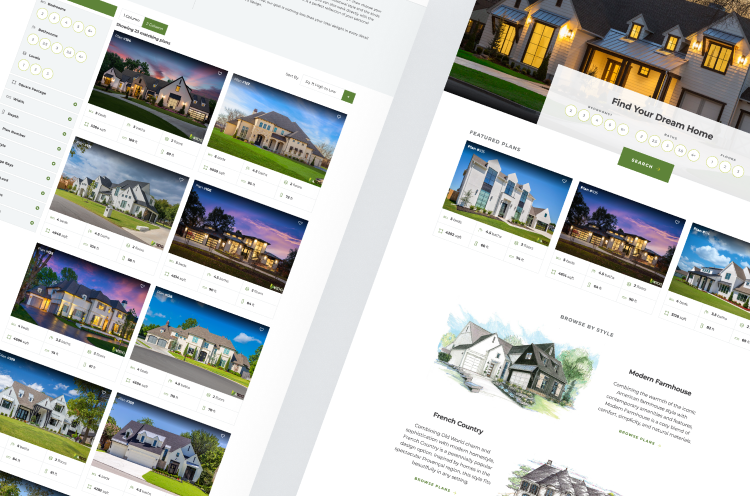 Our Role
UI / UX Design and Strategy
Search Engine Optimization Strategy
Market and Competitor Research
Custom WordPress Development
Advanced APIs and User Flows
Challenge
Bainbridge Design Group offers dream home designs. They needed a partner to help bring their disruptive custom marketplace online.
Solution
R/nd jumped on board to create a unique website experience that was clean and responsive. We developed a targeted strategy based on market and competitor research that included SEO optimization and advanced APIs and user flows. We elevated brand visuals and created a website that was easy to use, easy to find, and difficult to ignore.
Website
We designed and developed a clean and responsive UI that conformed with marketplace best practices while elevating the brand visuals of these custom home plans.